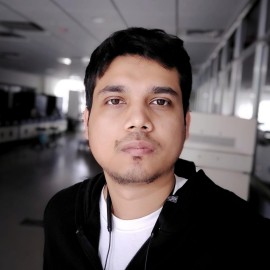 Lab-03
Institute of Life Sciences,Bhubaneswar
I am a computational biology Ph.D. student at the Institute of Life Sciences, India investigating antimicrobial resistance development in Mycobacterium tuberculosis. Using whole genome sequencing datasets of the bacteria my goal is to understand the association between genomic variants and drug resistance phenotypes and develop approaches to predict the AMR phenotypes.
I have a great interest in the application of machine learning in genomic data and biomedical data science to predict and extract insightful information from large scale datasets.
Apart from research, I am a member of eLife Community Ambassadors and ASAPbio Ambassadors programme promoting open science, preprints, reproducibility in research and contribute to computational biology communities.
When you've written the same code 3 times, write a function, When you've given the same in-person advice 3 times, write a blog post – David Robinson
Interests
Pethogen genomics
Gene Regulation
Machine Learning
Biomedical Data Science
Single-cell Genomics
Immunogenomics
Education
Ph.D. student, DBT-Institute of Life Sciences, Bhubaneswar, 2016

MS (Pharm), National Institute of Pharmaceutical Education & Research, 2016

Bachelor of Pharmacy, West Bengal University of Health Sciences, 2014